Project Tina, May 13th, 2002: Oil Supply, Blockoff Plates, Boost Gauge, Intercooler
---
The ACV blockoff plate installed.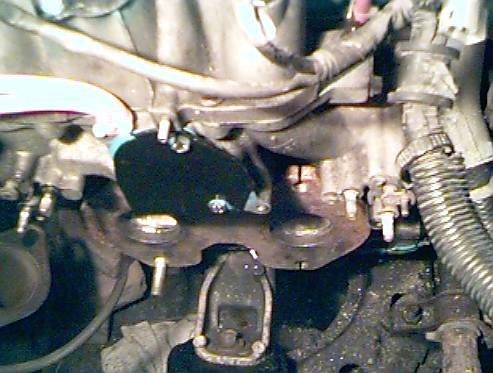 A piller trim removed so boost guage and guage pod could be installed.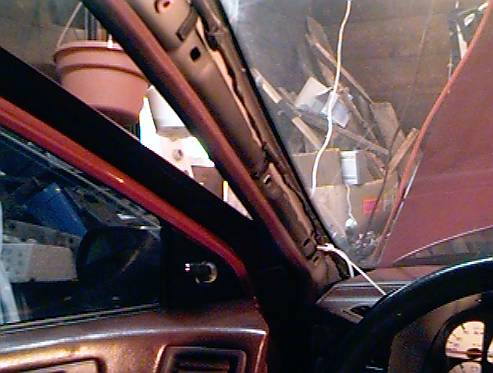 Boost guage capillary tubing through firewall.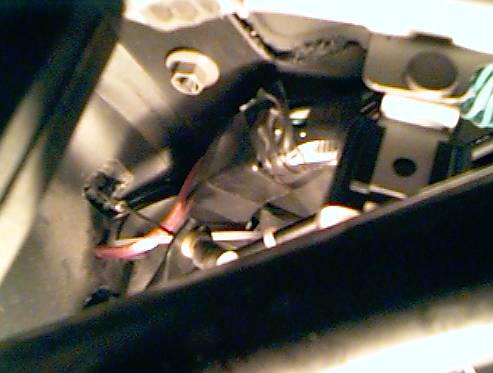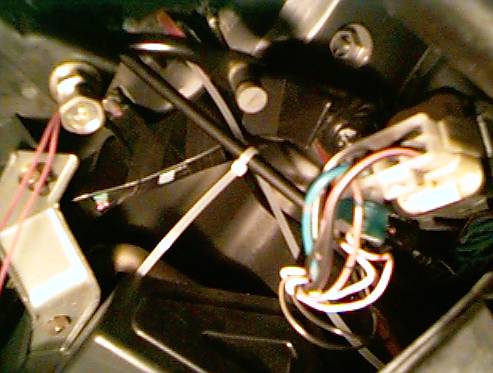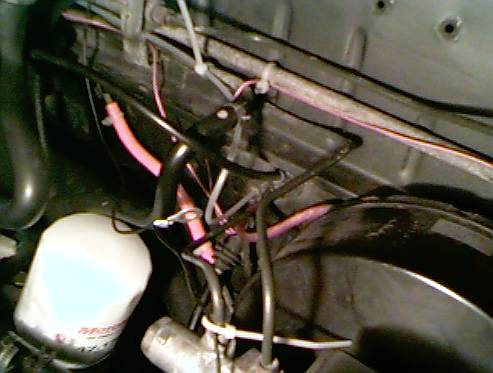 Various views of boost guage tubing. It connects to a T that connects to a vacuum nipple on the intake. This T will also connect to the BOV valve.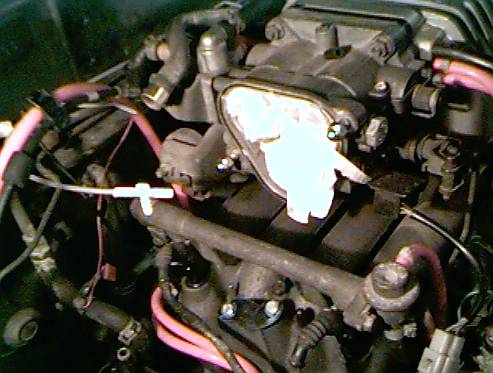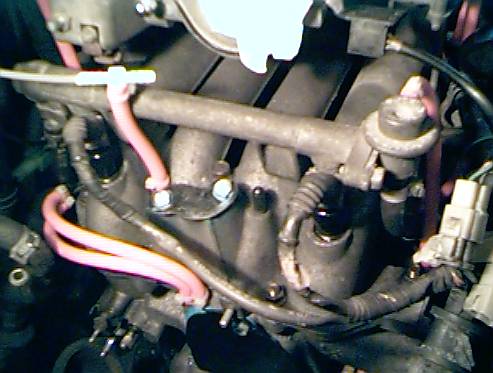 Notch in frame reinfoced and painted.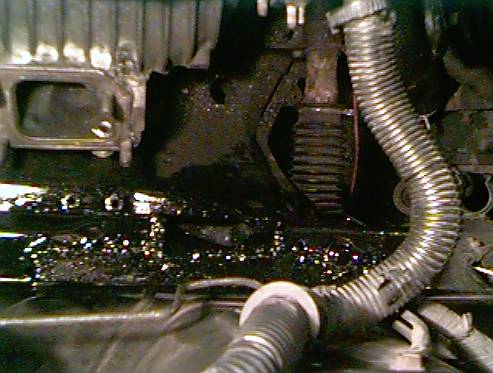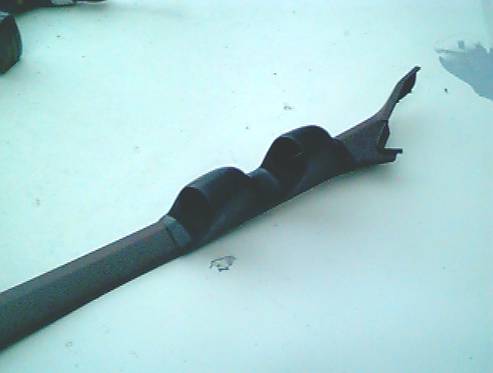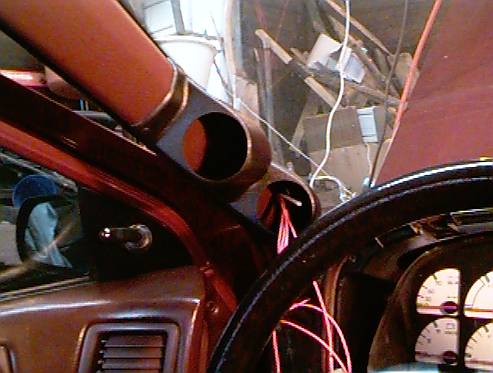 Various views of boost guage. The 2nd hole will be used for an pyrometer (EGT).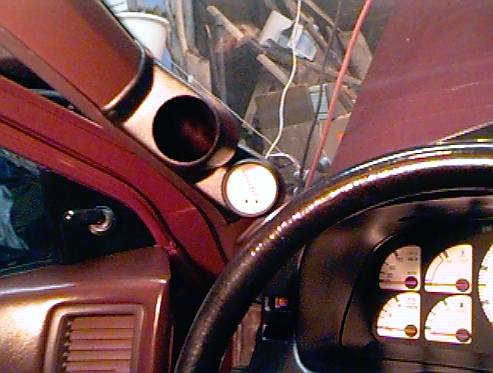 Brackets cut away under bumper to make room for the FMIC. A stock TII intercooler is being front mounted. Eventually, I will probably upgrade it. The horns will have to be relocated.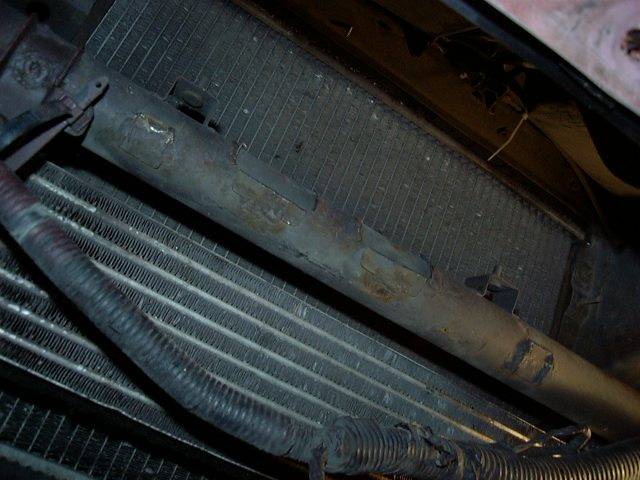 Closeup of turbo showing how wastegate interfers with the inner fender.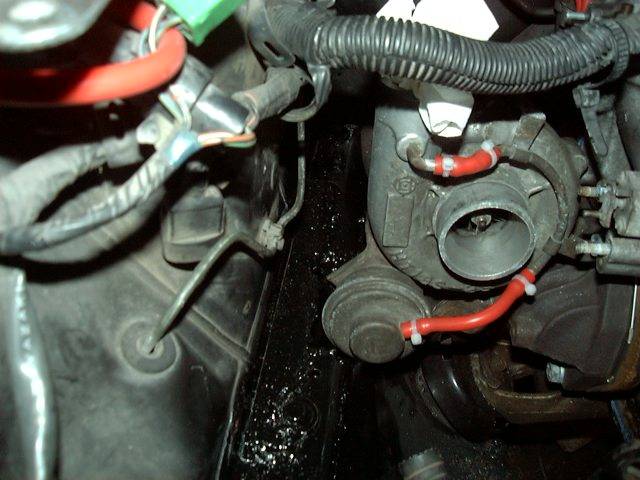 Various views of front mounted TII intercooler.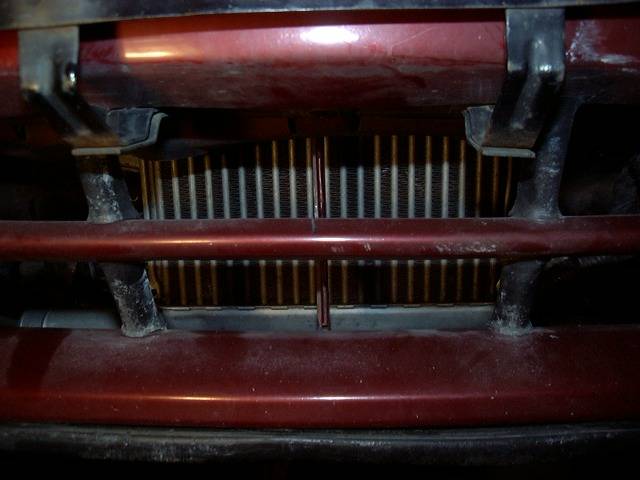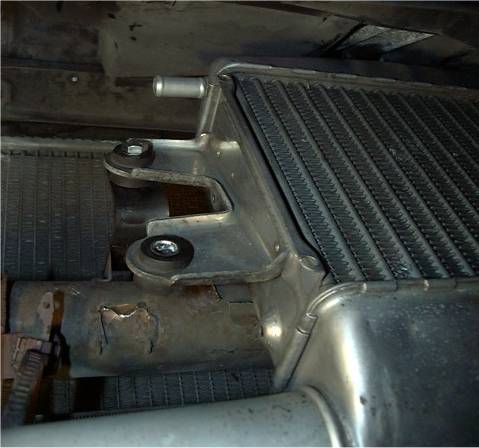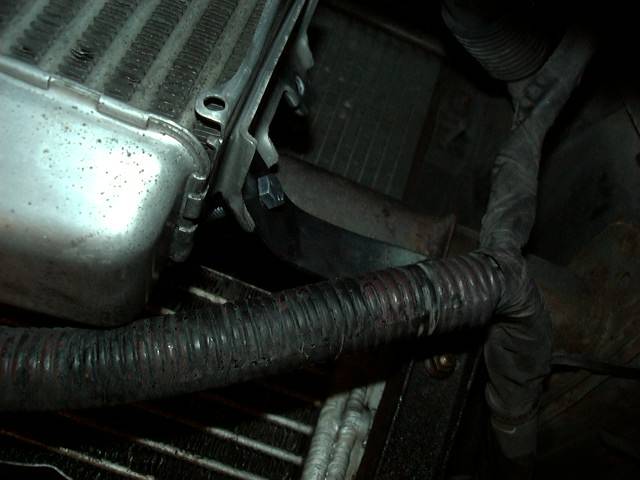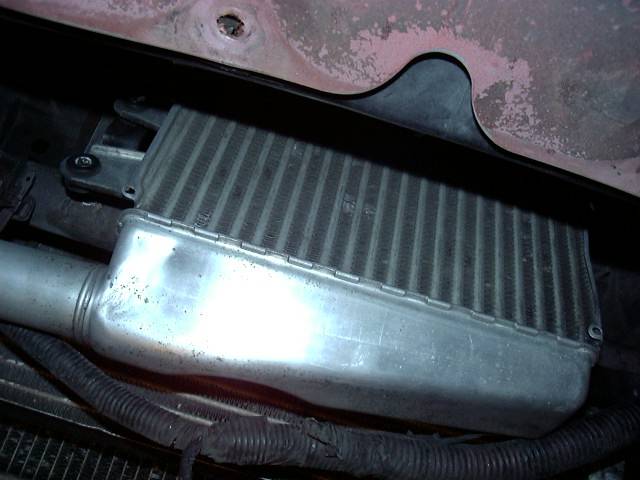 Next on the list is to bend the piping to plumb the turbo to the intercooler, and the intercooler to the upper intake. I will be renting a pipe bender next weekend. I am using 2" exhaust tubing, stainless steel of course. I will also make a downpipe for the turbo at the same time, using the same 2" tubing. Next, the BOV will be mounted to the intercooler piping. Then the water and oil lines plumbed to the turbo....
After that it's a matter of replacing the fuel pump (using the stock FD pump) and installing the S-AFC. Oh, and of course rerouting some water and air lines I removed in the process of everything.
Once those things are done, I should be able to drive the car again, but not necessarily under boost...I need to get the fuel tuned right before I can boost past a few PSI.
---
Page 1, Page 2 (current page), Next (May 20th, 2002)
---