Project Tina, Jun 9th, 2002: Fuel Pump, Oil and Water, TID, S-AFC, BOV
---
Closeups of turbo oil and water lines.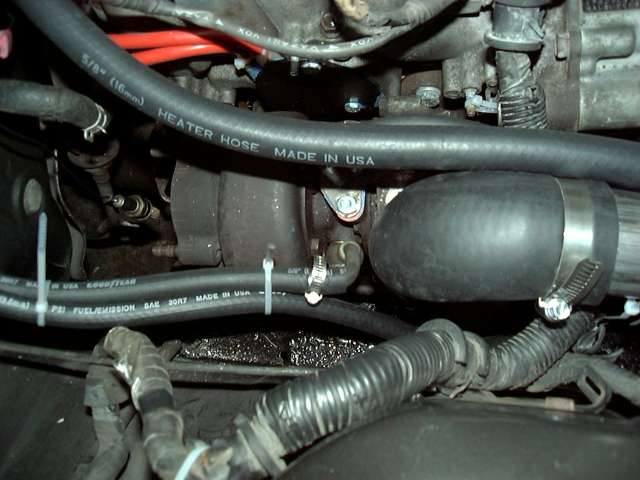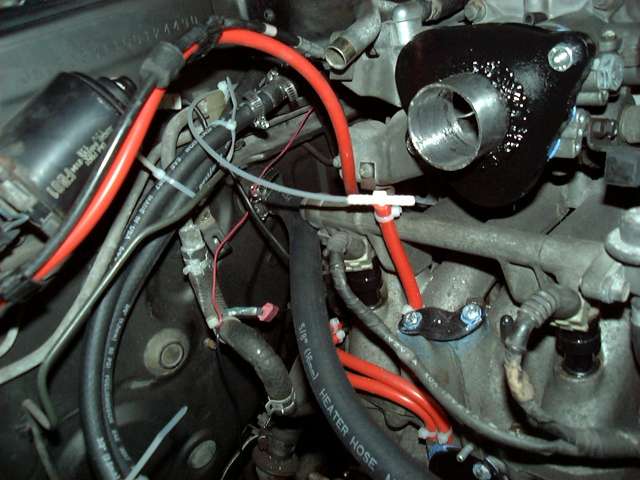 Oil fitting on oil cooler. Note the 90 degree eblow needed for the oil nipple. After trying to fit the oil hose, it was discovered that there was not enough clearance between the cooler and the rad. The 90 degree fitting moved the nipple into a compatible position.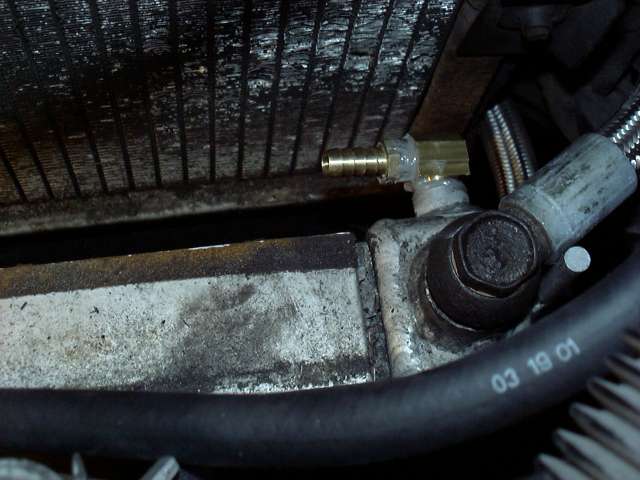 Oil line connected.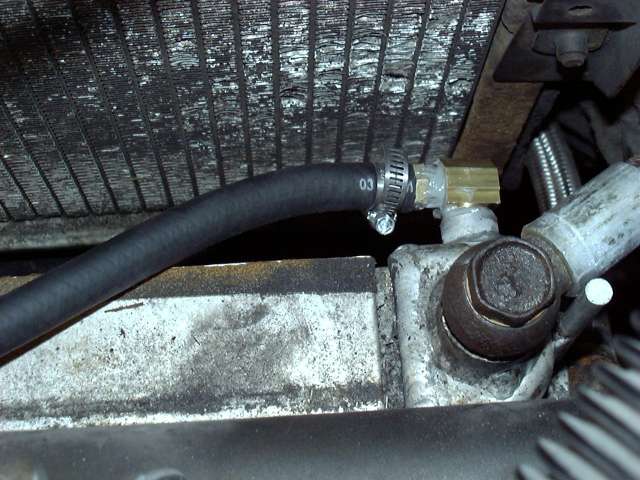 Oil drain fittings. If I had realised there would be so much clearance, I would have just welded a section of pipe onto the pan and avoided the multiple 90 degree fittings. Live and learn I guess...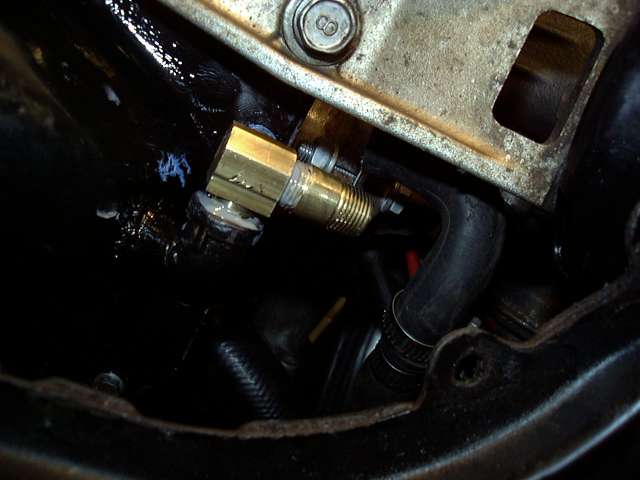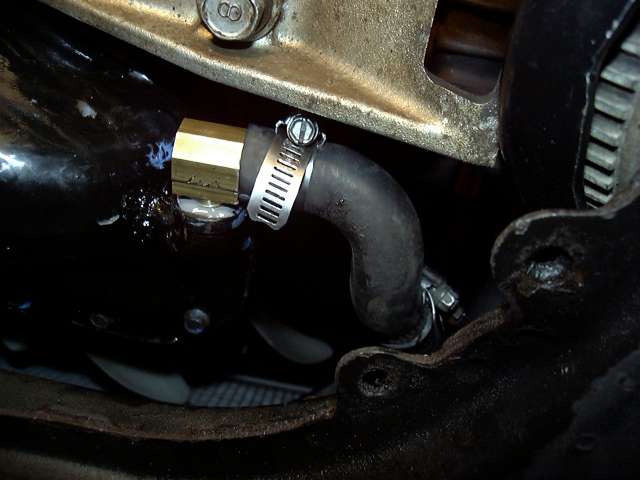 Apex'I BOV installed on upper intercooler pipe.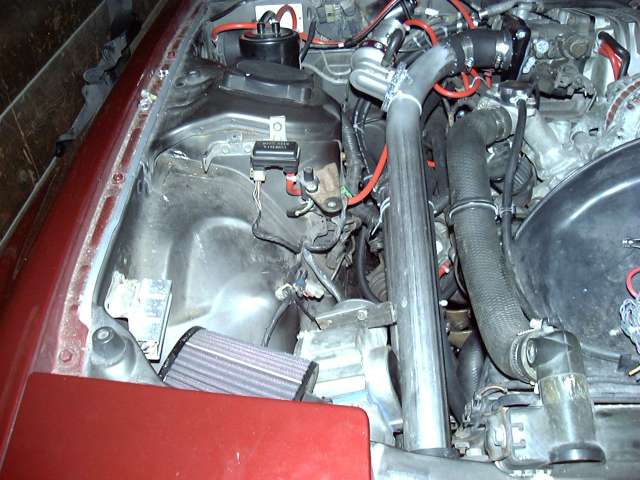 Closeup of BOV. Such a sweet looking piece. For scaring the ricers (if they even know what it is).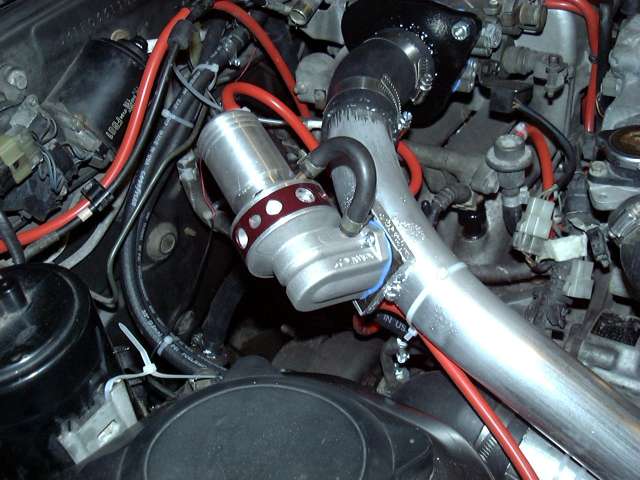 New air hose connected to split air pipe. Yes, I will be running a cat.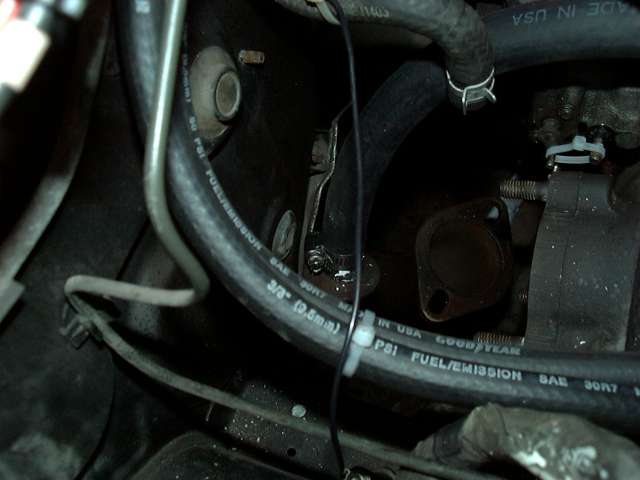 Wiring in the S-AFC harness.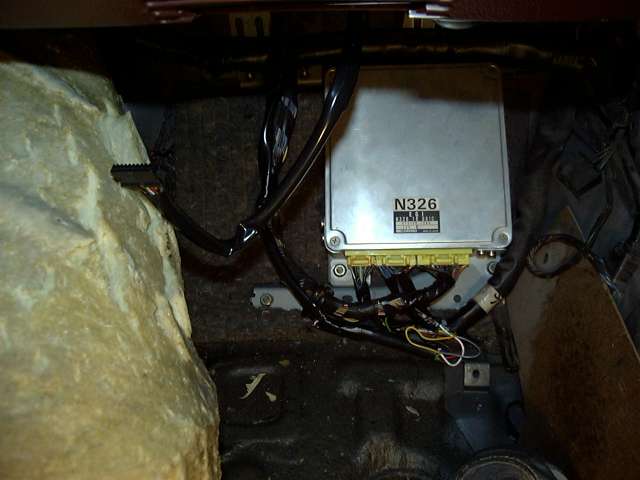 S-AFC installed.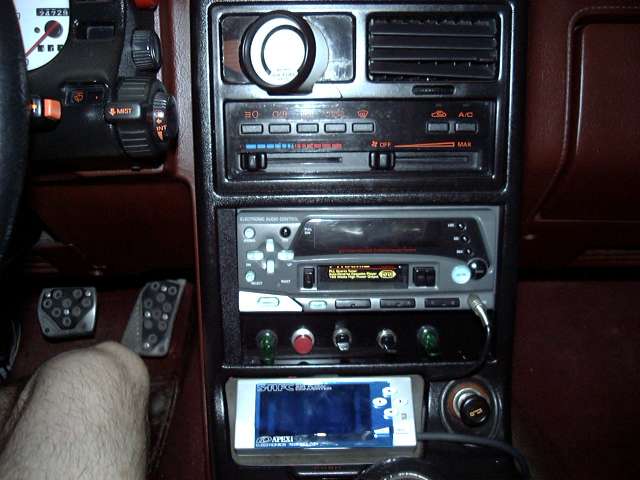 Closeup of S-AFC.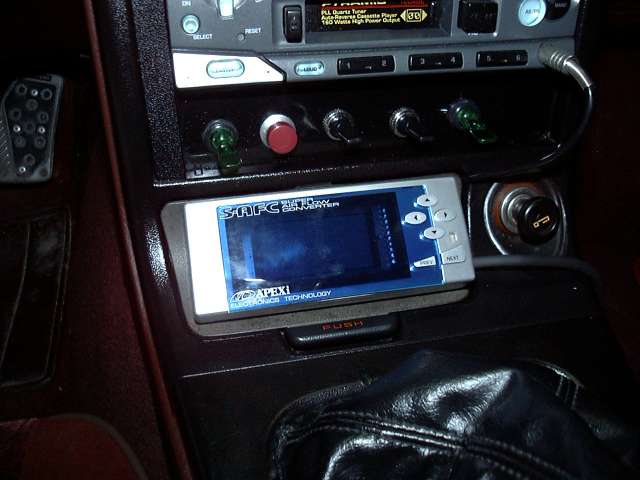 Air output from old ACV blocked off. Used a small section of pipe plugged at one end by a 3/8 copper pipe cap.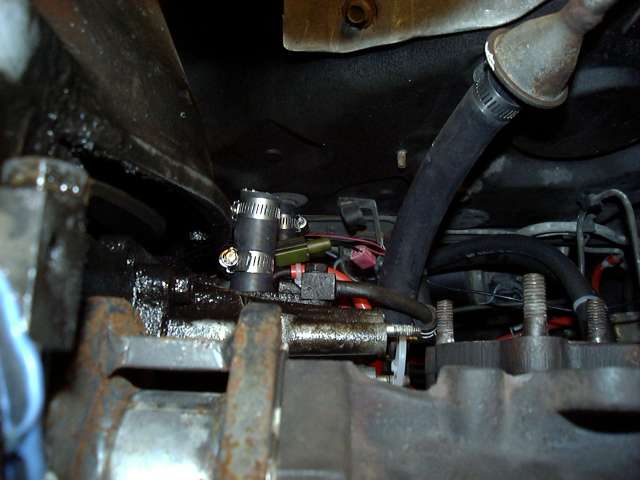 Turbo inlet duct. Made by Home Depot Racing, this duct just BARELY fits. Was an extreme hassle to get it to work. I plan to eventually move to the smaller S5 AFM to eliminate most of the clearance issues caused by this duct.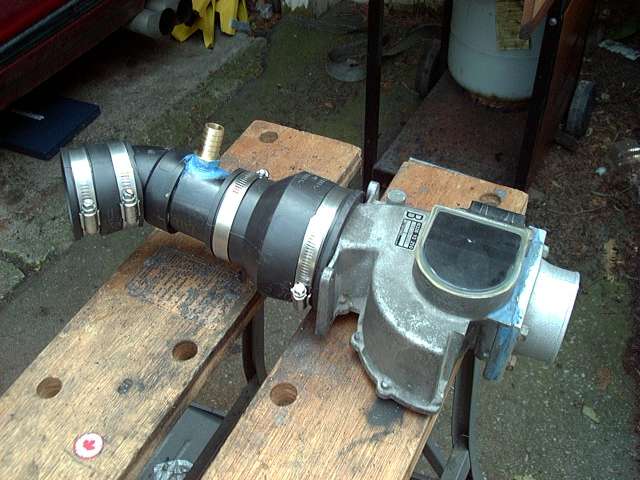 Nipple for 6 ports plugged on split air pipe.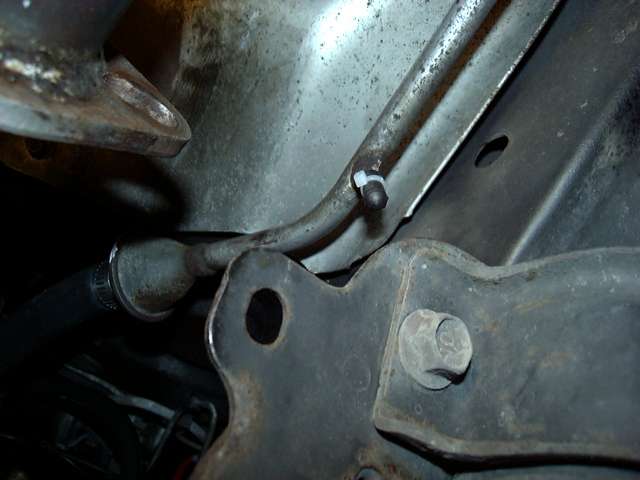 I believe this will be the last set of pictures. As mentioned, only the downpipe remains to be done. I will get to it sometime this week to hopefully start the car by the weekend.
---
Page 1, Page 2 (current page), Next (Jun. 15th, 2002)
---